Founded in 2006, Reciproque is a cultural engineering firm specializing in digital, multimedia and audiovisual technology.
Bloc
We offer services in research and innovation, multimedia design, audiovisual production, strategic consulting, project management, diagnostic assessment, museography, cultural mediation, programming, expography, and cultural engineering.
Our team will oversee your projects, from the initial design phase to its commissioning. We have the expertise required to manage and optimize your digital services, whether already existing or in transition.
We are an independent firm, based in Paris.
Strategic consulting
Audit, diagnosis, audience surveys, productivity analysis, identification of needs, key success indicators, digital strategy, roadmap, framework document, services design, artistic direction, partnership research.
Multimedia design
Benchmark, ideation workshop, sketch, storyboard, lo-fi prototyping, wireframing, proof of concept, prototype, participatory evaluation.
Audiovisual production
Documentary and iconographic research, heritage content management, intellectual property rights management, digitalization, digital restoration, modelization, storyboard, synopsis, computer animation, cataloging, writing, editing, special effects, subtitling, post-production.
Project management
Project timeline, reporting, request for proposal, supplier coordination, risk-driven management, agile development cycle, scrum framework, coordination of project committees, project management support.
Museography
Inventory, collection care, reach strategy, synopsis, scenario, museographic programming studies, mediation tools, drafting of texts.
Expography
Scenography, immersive exhibition design, object and furniture design, set engineering, AV Engineering Drawings, museographic lighting, audiovisual works management.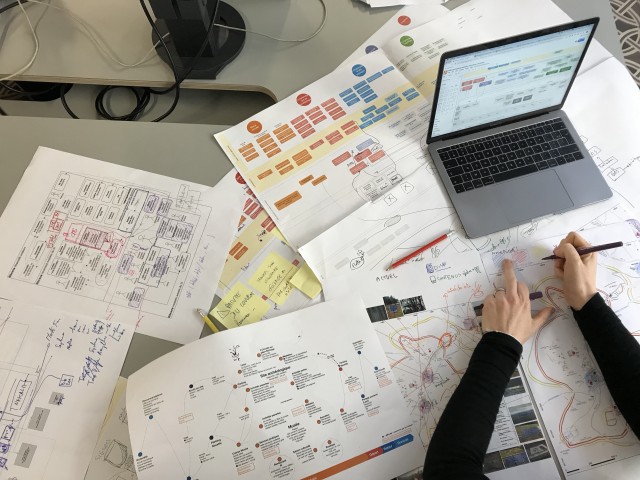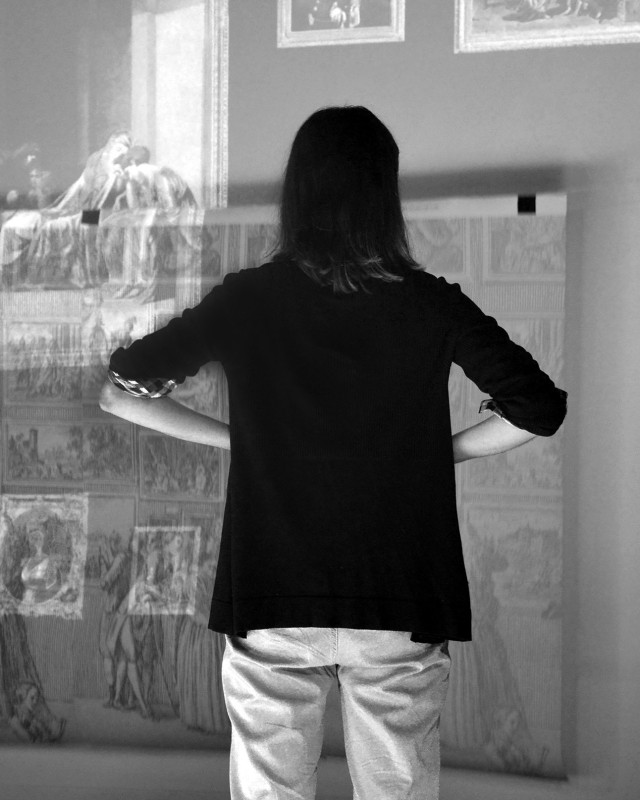 Development
Artistic direction, graphic presentation, design thinking, technical direction, software engineering, development, integration, translation, validation, unit tests, panel tests, version follow-up.
Operation
Monitoring, archiving, cataloging, search engine optimization, publication and re-use of data, dynamic signage, technical support, preventive and curative maintenance.
2019
New visual identity
Reciproque is transforming its visual communications with a new logotype, a new graphic charter and a new website. The most challenging project to take on is always your own. Indeed, it took us over a year to complete!
2018
Tenth employee
We have hired our tenth permanent employee, but, in total, Reciproque has signed contracts with 50 professionals since it began operations. This does not included the freelancers and subcontractors with whom we collaborate daily.
2008
New head office
We moved into our new offices, a former bakery and former sculpture studio in Paris's 11th arrondissement, featuring a paved interior courtyard with gardens. No more coworking or working out of François' living room.
2006
Creation of the firm
Reciproque was founded as a limited liability company in September in order to offer multimedia engineering consulting services to museums. At the time, we felt as though we had invented a new profession. We nearly called ourselves PsycOOp or Lucarne.
2004
Quai Branly project
François and Stéphane met while working on a multimedia project for the Musée du Quai Branly. As part of the project management process, they held more than 1,000 meetings to monitor the content production and operations for the project until its inauguration.